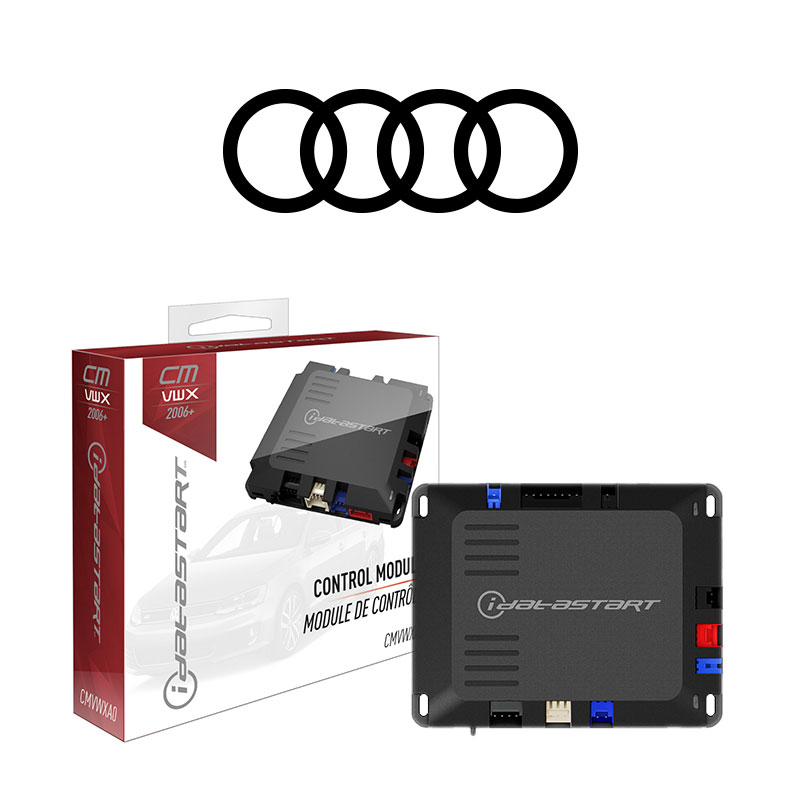 Audi Remote Start
iDataStart VWX Remote Starter for Select Audi Vehicles
---
Model: CMVWXA0
---
The iDataStart VWX remote starter is a vehicle-specific system designed for select Audi and Volkswagen models 2006 and up. Integrates seamlessly with your vehicle with an ADS-THR-AU1 or ADS-THR-AU2 installation harness.
---
Find a Dealer
Contact an FTX Retailer near you to request pricing and to confirm vehicle compatibility.
Overview
Integration Harnesses
---

ADS-THR-AU1

ADS-THR-AU2
Features
---
Remote Start
Keyless Entry
Remote Upgradeable
Trunk Release *
Aftermarket Alarm Control from OEM Remote
Arm/Disarm OEM Alarm
Automatic Vehicles Only
Limited Lifetime System Warranty
Updatable via Web/Mobile
DroneMobile Ready
* Additional parts and labor may be required.
Interested in Selling or Installing FTX?