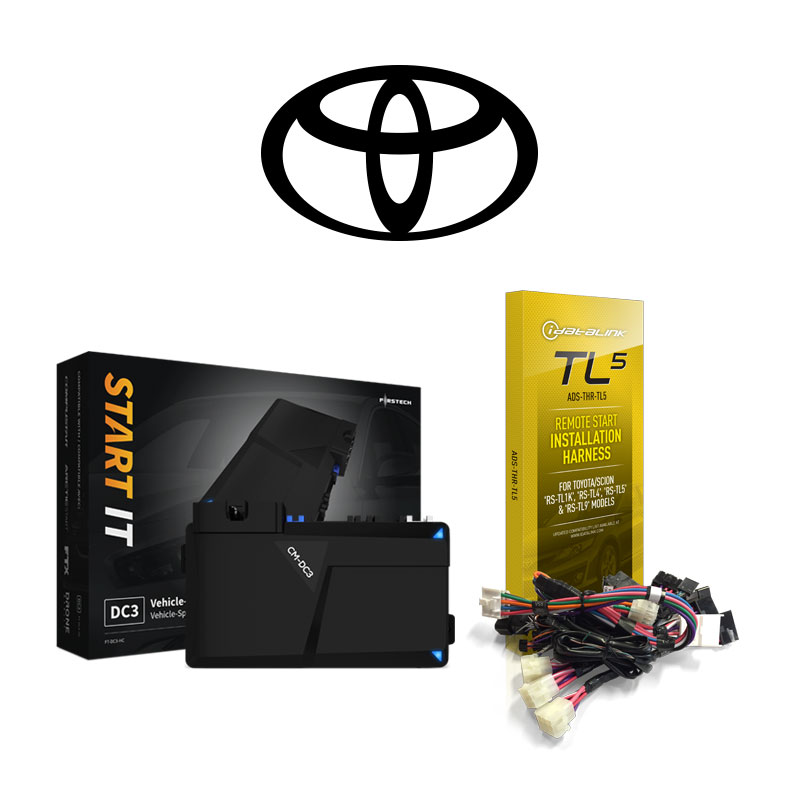 TOYOTA Remote Start
FTX Remote Starter for Select Toyota Vehicles
---
Model: FT-DC3-LC, ADS-HRN-TL(XX)
---
Aftermarket, OEM-grade remote start for popular Camry models such as 4Runner, Camry, Highlander, Land Cruiser and more. Integrates seamlessly with either a universal installation harness or a vehicle-specific "factory fit" harness*. Compatible with any FTX remote upgrade kit or DroneMobile.

*Not all models are compatible with vehicle-specific "factory fit" harness. For other vehicles, the FT-HRN-DC3 universal harness can be used.
---
Find a Dealer
Contact an FTX Retailer near you to request pricing and to confirm vehicle compatibility.
Overview
Integration Harnesses
---

ADS-THR-TL5

ADS-THR-TL7
Features
---
Remote Start
3X Lock Start
Keyless Entry
Trunk Release *
Factory Fit Installation *
Remote Upgradeable
DroneMobile Ready
Aftermarket Alarm Control from Door Handle *
Aftermarket Alarm Control from OEM Remote
Arm/Disarm OEM Alarm
Automatic Vehicles Only
Compatible with FT-ALARMIT-KIT
Data Immobilizer Bypass (Built-in)
Diesel-Engine Safe *
Updatable via Web/Mobile
Limited Lifetime System Warranty
* Additional parts and labor may be required.
More Info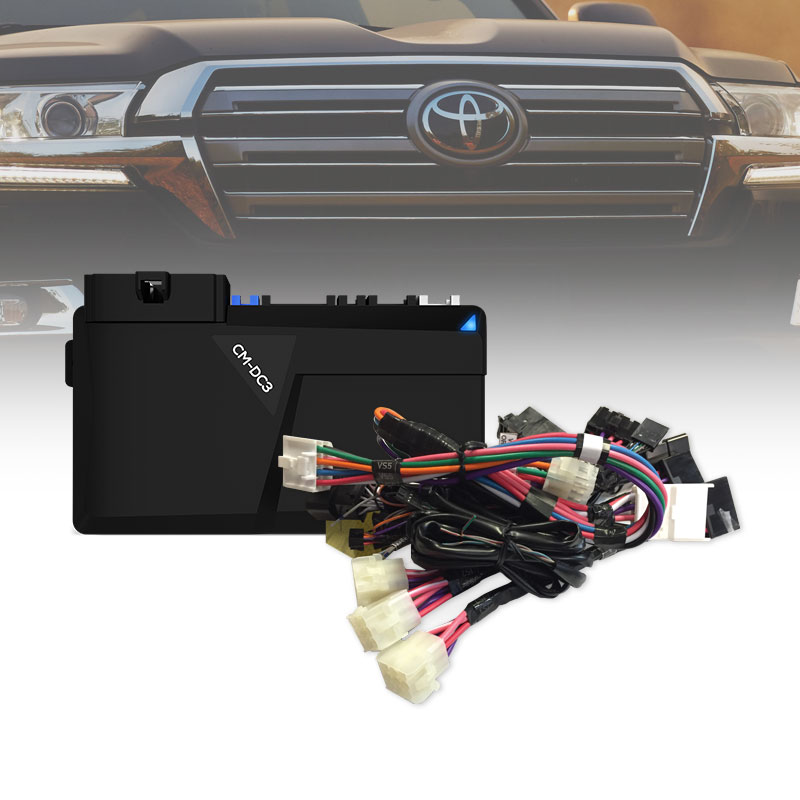 Factory Fit for Your Toyota
The FTX Toyota Remote Starter utilizes two main components: the CM-DC3 remote start controller and a vehicle-specific "integration harness".

These integration harnesses feature OEM-style connectors that make integration with your vehicle a seamless process. In other words, this remote starter was made for your vehicle!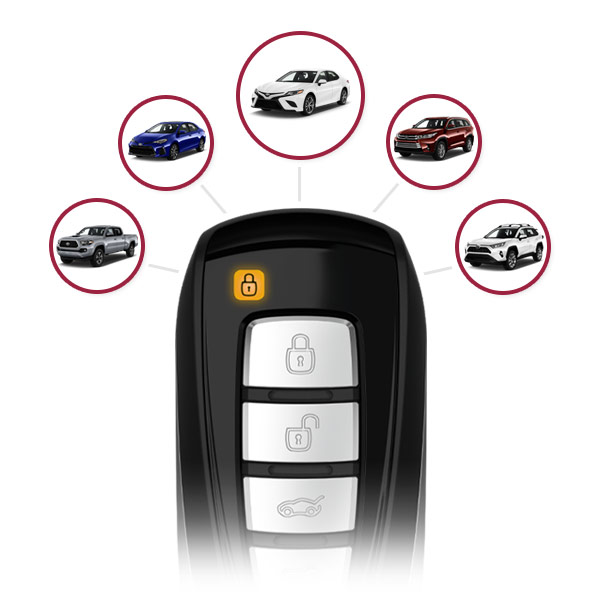 Works with Popular Toyota Models
The FTX Ford Remote Starter works with many popular Toyota models, include the following current models:

• Camry (2019 and earlier)
• Corolla (2019 and earlier)
• Highlander (2019 and earlier)
• Prius (2019 and earlier)
• RAV4 (2019 and earlier)
• Tacoma (2019 and earlier)
• Yaris (2019 and earlier)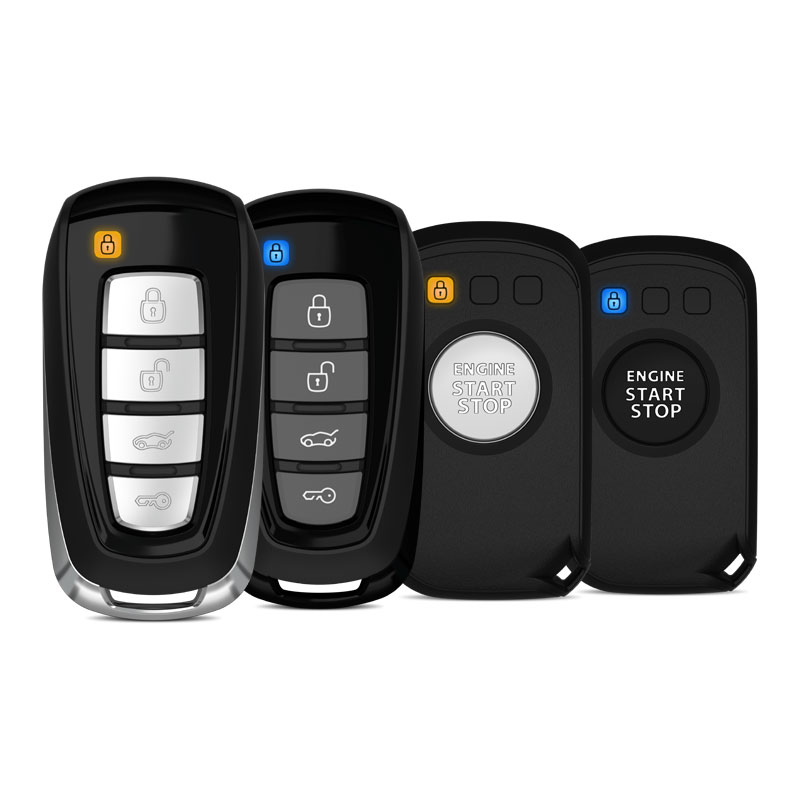 Upgrade Your Remote Starter
Upgrade your Toyota system's maximum range by up to 100x and add 2-way confirmation. Both the FTX2600 and FTX2200 also provide 2-way visual and audible communication whenever you successfully start or secure your vehicle.

Don't settle with your OEM remote's communication range, go long with FTX!

Browse Remote Kits >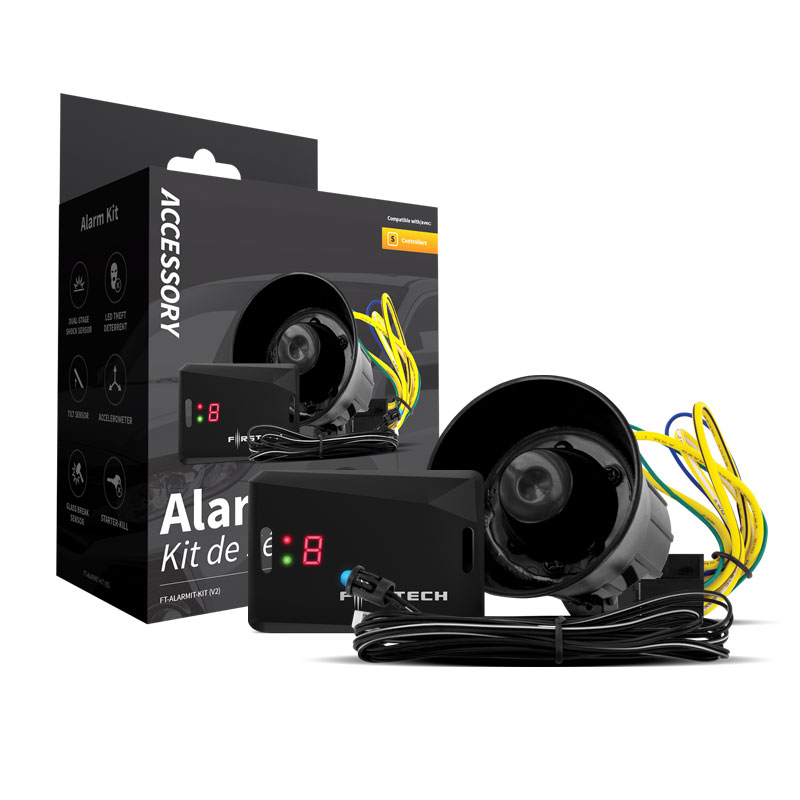 Security Upgradeable
Don't settle for your vehicle's factory alarm. Add advanced security features to this system, and maximize your vehicle's safety with an FT-ALARMIT-KIT, which includes:

• Super loud (105+dB) alarm siren
• 4-in-1 DAS-II security sensor (shock, tilt, glass-break, accelerometer)
• Tilt sensor (protection against towing and tire theft)

Learn More about ALARMIT KIT upgrades
Interested in Selling or Installing FTX?