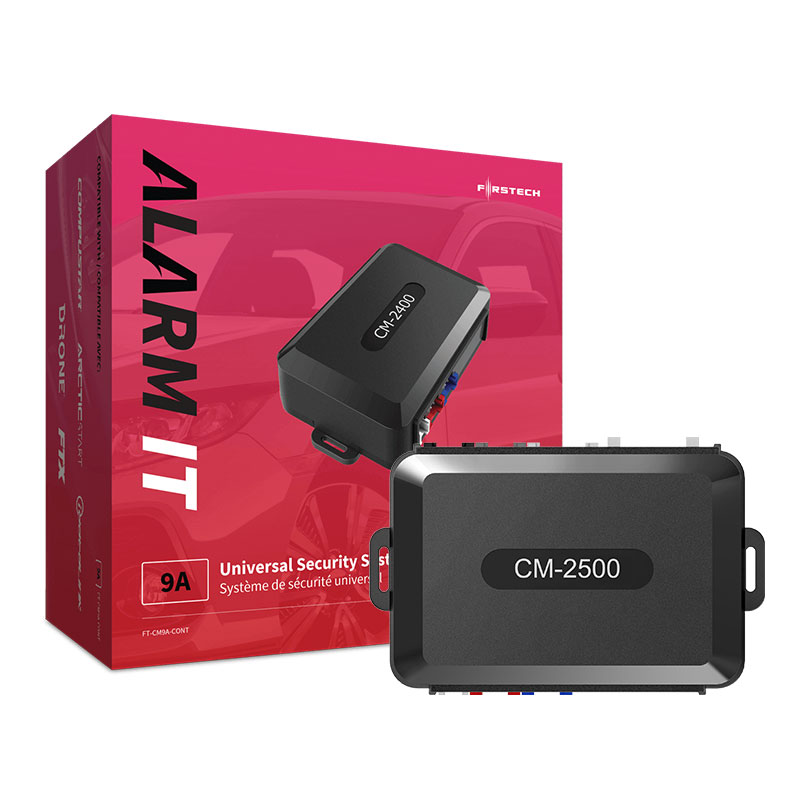 CM9A Security System
FTX Security System for Most Vehicles
---
Model: FT-CM9A-CONT
---
Adds vehicle security features to most vehicles. Includes shock sensor, theft-deterrent LED, alarm siren, and starter-kill relay.

Pair with most FTX remotes for extended range and features.
---
Find a Dealer
Contact an FTX Retailer near you to request pricing and to confirm vehicle compatibility.
Overview
Components
---

CM2500 - Security control module

Dual-stage shock sensor

6-tone alarm siren

Theft-deterrent LED

Starter-kill relay
Features
---
Vehicle Security
Keyless Entry
Remote Upgradeable
DroneMobile Ready
Dual-Stage Shock Sensor
Theft-Deterrent LED
Alarm Alerts
Limited Lifetime System Warranty
Interested in Selling or Installing FTX?