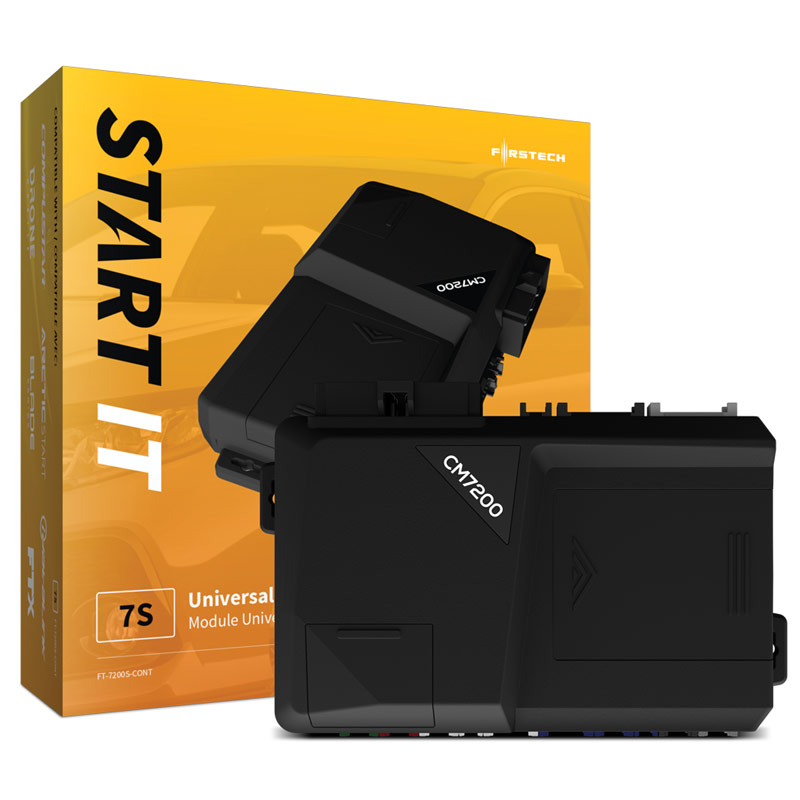 START IT
Universal Remote Start System
---
Model: FT-7200S-CONT
---
Remote start solution for most vehicles, including manual-transmissions. Includes universal wiring harness for high- and low-current applications. Compatible with all FTX remote kits and accessories, like DroneMobile.
---
Find a Dealer
Contact an FTX Retailer near you to request pricing and to confirm vehicle compatibility.
Overview
Components
---

CM7200 Remote Start Control Module

Universal Installation Harness

Limited Lifetime Warranty
Features
---
Remote Start
3X Lock Start
Keyless Entry
BLADE Ready
Trunk Release *
Remote Upgradeable
Diesel-Engine Safe *
DroneMobile Ready
Updatable via Web/Mobile
Aftermarket Alarm Control from OEM Remote
Aftermarket Alarm Control from Door Handle *
Limited Lifetime System Warranty
* Additional parts and labor may be required.
More Info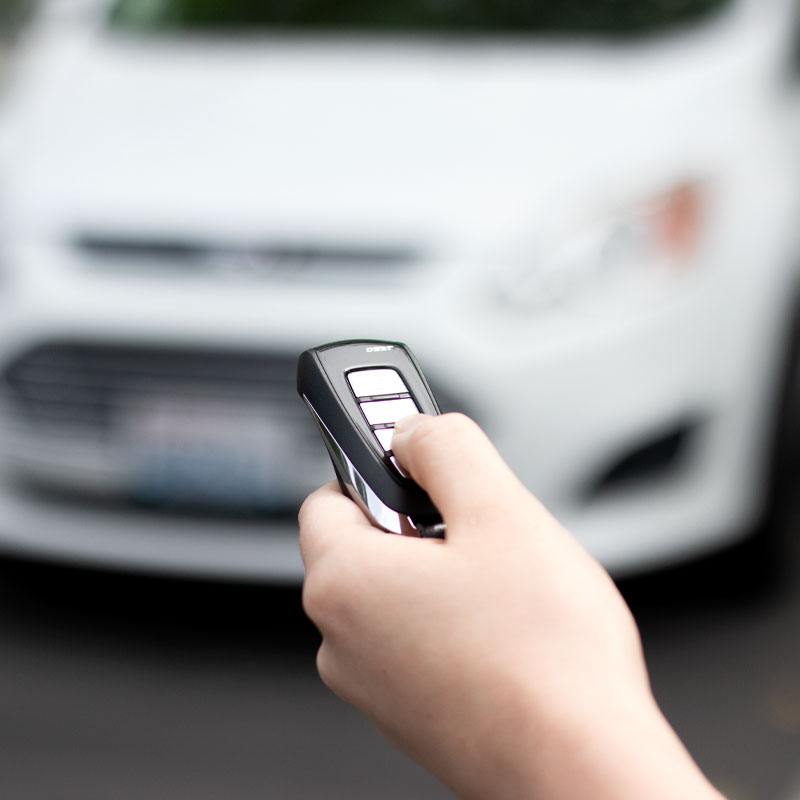 Remote Start for Most Vehicles
The START IT is FTX's core remote starter system for over 90% of vehicles on the road. This system includes a CM7200 control module that supports hi-current vehicles (traditional bladed key) and low-current vehicles (push to start, tip start key fobs).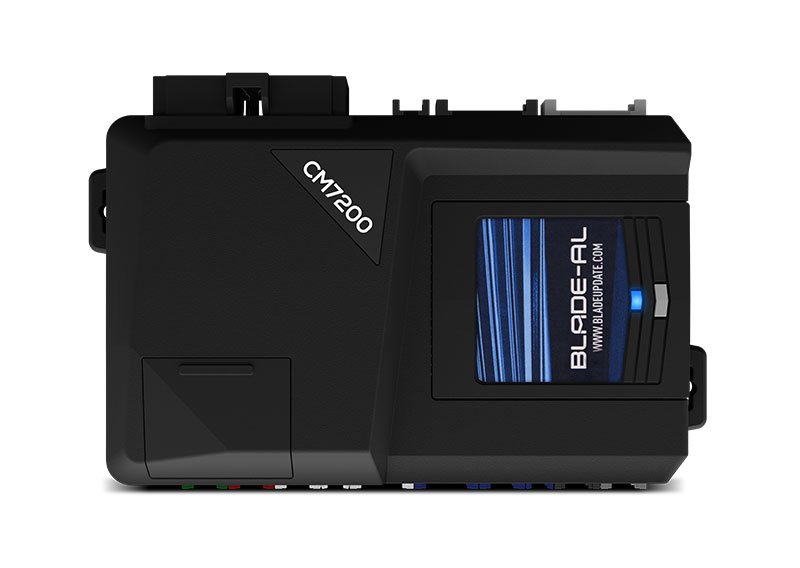 The Original All-in-One
In the mid-2000s, Firstech partnered with iDatalink to create the BLADE Universal Bypass module for most vehicles. This cartridge-style module slides right into the START IT system, allowing installers to easily add transponder bypass without hooking up an off-board module.

The BLADE is web-programmable, and can be loaded with vehicle-specific firmware to access various functions via the vehicle's CanBUS. That means: less connections, faster installs, and way more features!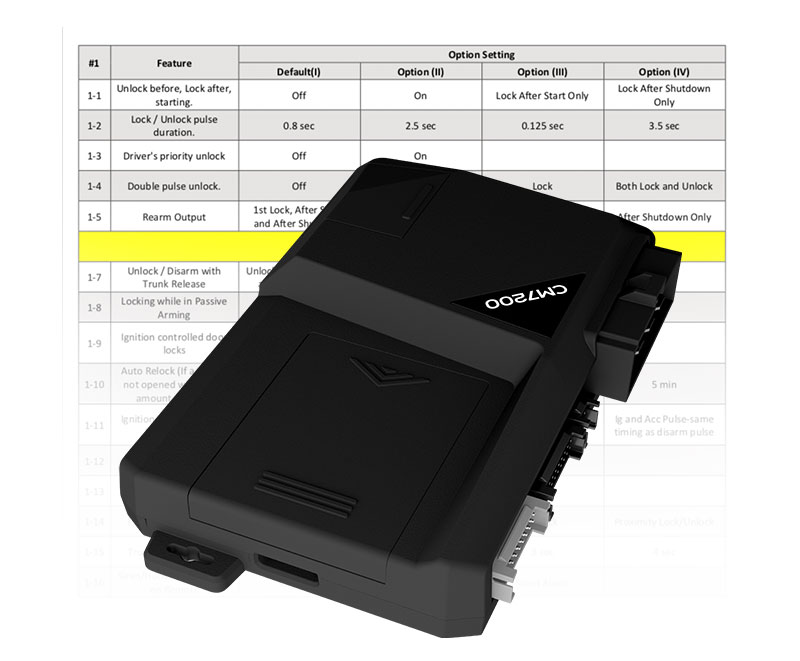 Advanced System Features
In addition to remote start and keyless entry, the CM7200 included with the START IT system includes several customizable features:

• Adjustable run times 3-45 minutes
• Diesel timer for safe remote starter on big rigs
• Turbo timer for reducing turbo wear
• Cold/hot start and timer starting for automatically starting
• Customizable auxiliary functions (windows, rear defrost, heated seats, etc.)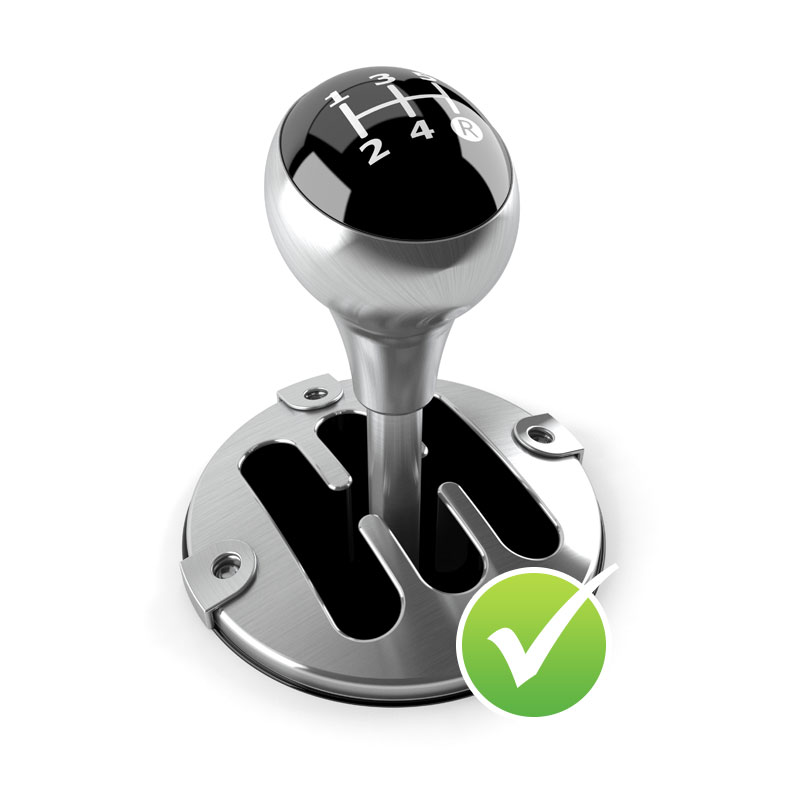 Manual-Transmission Compatible
The START IT remote starter is the industry's safest solution for manual-transmission vehicles.

In order to remote start a stick-shift, the START IT system must be put into reservation mode - which confirms that the parking brake is engaged.

Note: a DAS or DAS-II security sensor is required for installation on manual-transmission vehicles. In the event of a parking brake failure, the DAS or DAS-II will instantly shut off the engine if motion is detected.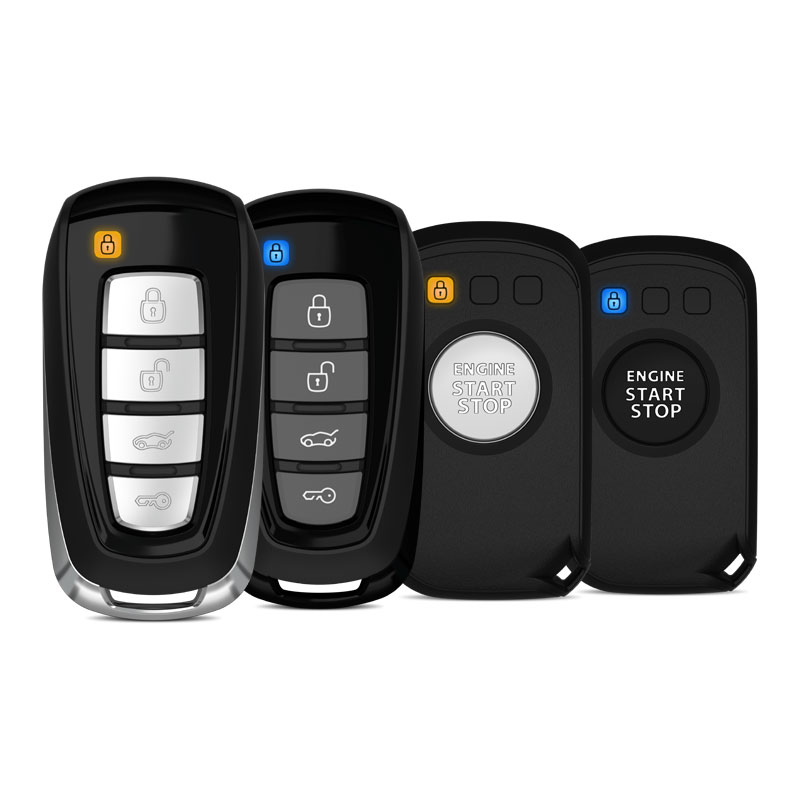 Choose Your FTX Remote
Pair any FTX remote kit with the START IT remote starter to greatly upgrade your system's range. Choose the FTX2600 and FTX2200 to also enjoy 2-way confirmation, which lets you know when your vehicle has been successfully started.
Interested in Selling or Installing FTX?